All you need to know about Raw dog food
Delve into everything you need to deliver your dog a healthy BARF (Biological Appropriate Raw Food) diet, with our online raw food introduction, tips and our in-store dog specialists; who will be happy to help you choose from our varied ranges of raw products a diet to suit your dog.


Call one of our experts for information or alternatively visit a store:
0116 260 2001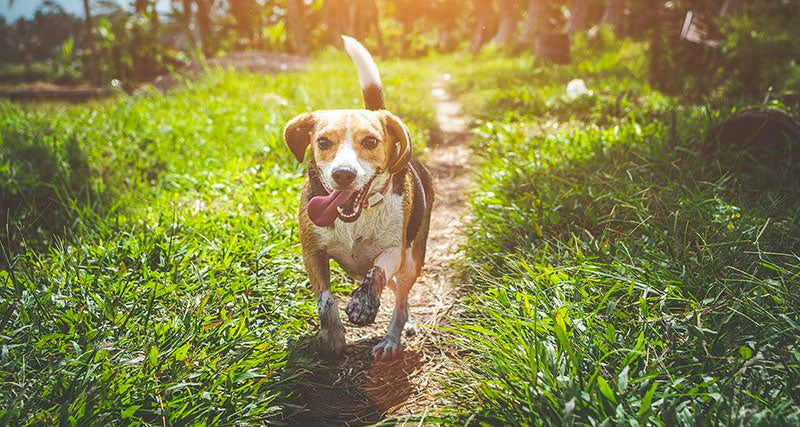 Why Use Raw Dog Food?
All of our beautiful dogs, regardless of shape and size, have the anatomy of a carnivore; from their sharp teeth designed for grabbing and tearing meat to their low pH stomach acid that protects them from bacteria that can be found on raw meat products. Feeding a balanced BARF diet your dog can easily digest can give them many health benefits (see table below) and it can increase your dogs energy and vitality, especially in older dogs as well as improve their overall happiness thanks to the endorphins released whilst gnawing meat products. You can tailor your dogs raw food diet to their individual requirements, allowing you to avoid ingredients your dog is allergic to, whilst being able to offer a varied diet of protein sources and raw chews 2-3 times a week.
Health Benefits of Raw
Improved digestion
With the exclusion of grains and filler ingredients you should see tummy upsets and loose stools reduce, if not eliminated.



Dental hygiene
An improvement on your dogs breath and tartar build up, thanks to less sugars being included and a selection of bones for gnawing during their weekly routine.



Coat health
The high quality balanced diet includes healthy fats, which will promote a glossier coat and you may notice an improvement in your dogs smell overall.



Allergies
The ingredients your dog has allergy issues with are easier to exclude and your dog should exhibit less symptoms such as itching and paw gnawing.



Anal Gland Health
Your dog should produce a smaller, compacted stool, thanks to better digestion and water absorption in their intestines, allowing for correct anal gland drainage as your dog passes their stool, reducing vet visits and pooch scoot!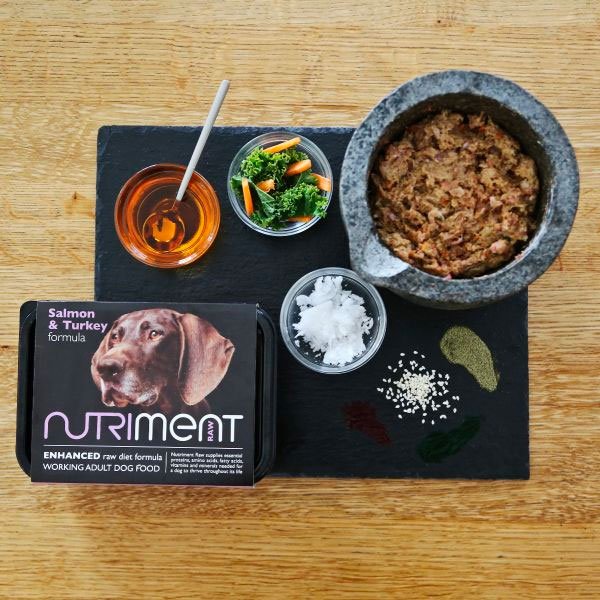 Nutriment – Salmon With Turkey Formula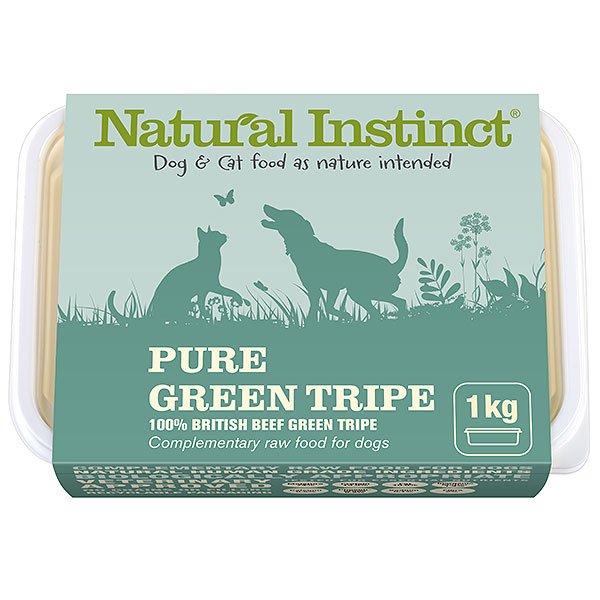 Natural Instinct – Pure Green Tripe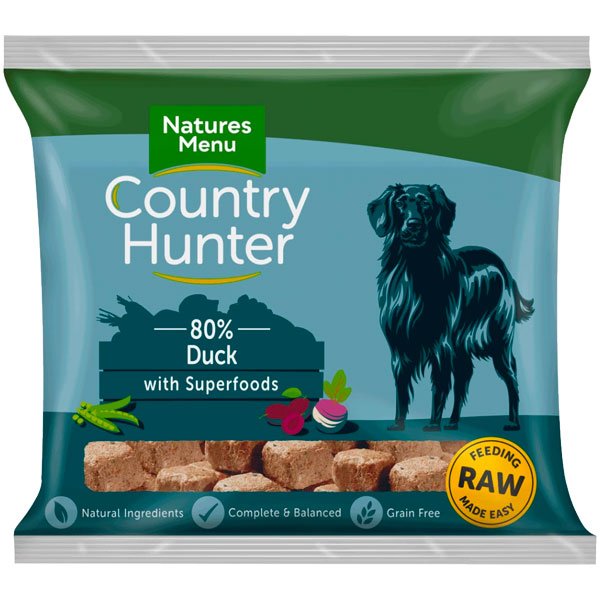 Natures Menu – Succulent Duck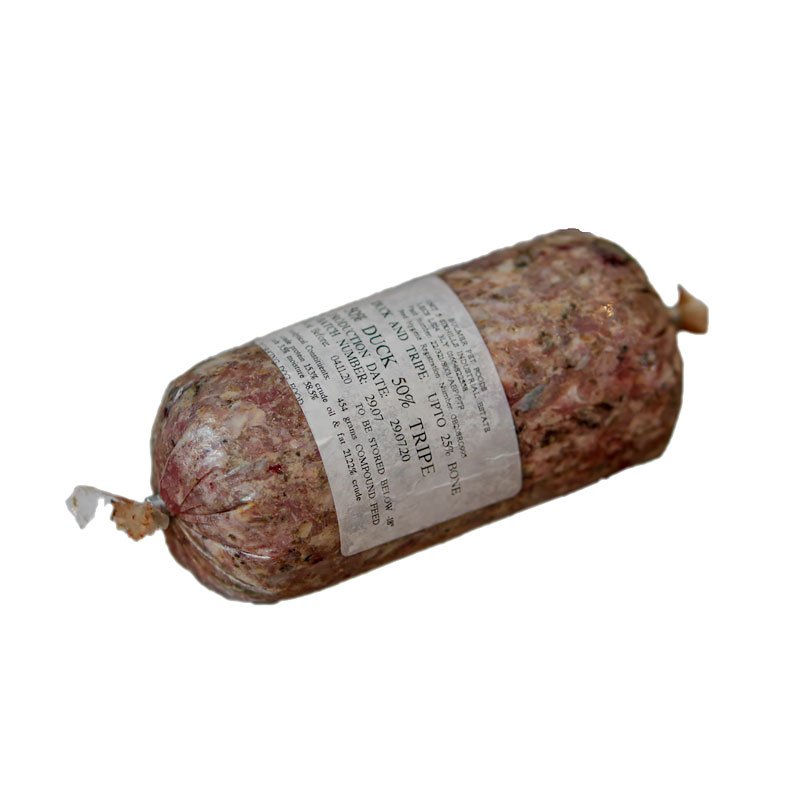 Bulmers – Duck & Tripe
Raw Feeding
If your dog was thrust back into the wild habitat of their ancestors, their diet from the prey they caught could be broken down to 15% (max) bone, 20-25% (max) offal and the rest made up with muscle mass and trace amounts of greens. You can easily help to replicate this breakdown in a variety of ways with our Raw ranges. Our ready to serve ranges from Nutriment, Nature's Menu and Natural Instinct, offer a complete balanced diet, waiting to be defrosted and portioned for your dogs meal, available in a variety of protein sources and offered in trays, chubbs and nuggets format.
We have a selection of 80*10*10 complete diets featuring different protein sources, this range breaks down to 80% meat, 10% bone and 10% offal, add in bones up to 3 times a week to deliver the extra 5% and use offal treats such as poultry breast, tripe and fish to boost the offal percentage. If you want full control over the ingredients we have meat chunks, mince and chubs, with which you can create your own mix plus the huge selection of raw bones and offal products to give you complete balance, including fruit and veg boost nuggets to add beneficial nutrients back in.
Protein Sources
Beef – rich in iron and B vitamins.

Chicken – a lean meat, great for digestion

Duck – a tasty meat dogs love, high in vitamin A, B vitamins, iron and selenium.

Goat – a novel meat, low in saturated fat, high in vitamin B, B12, Omega 3 and calcium

Lamb – a great source of zinc, iron, omega 3 and B vitamins

Pheasant – contains a high level of iron, vitamin B6 and selenium Rabbit – a low fat, low calorie meat.

Turkey – is packed with healthy minerals such as iron, potassium and phosphorous as well as B vitamins

Venison – a novel protein with high levels of thiamine, riboflavin, vitamin B6 and B12, niacin and zinc
Offal Sources
Heart – is rich in iron, zinc, thiamine, riboflavin, vitamin B6 and B12, phosphorus, copper and selenium, it should only make up to 10% of your dogs diet due to being high in cholesterol.

Kidney – is a great source of essential fatty acids, vitamins A, D, E and K, they are a rich source of iron, all the B vitamins and zinc.

Liver – is packed full of iron, zinc and folate, it also delivers vitamin A, B6, B12, C, D, E and K, riboflavin and thiamine amongst others. Ideally it should make up 5% of your dogs BARF diet.

Green Tripe – is a low in fat protein source that also contains a source of vitamin A, B, C, D and E, omega 3, essential fatty acids, calcium and phosphorus. It's also beneficial as it contains lots of digestive enzymes and bacteria, making it a great probiotic which will help your dog's digestion.
A few of our raw food suppliers
Awesome staff...
Amazing staff- All staff are extremely knowledgeable and extremely friendly. The range of animals in which they bring in are always top quality. The animal welfare is 100% where it should be. Would highly recommend this place.
Really well stocked...
Really well stocked pet shop. Everything you could need for dogs and cats and more unusual pets. We go there to get out rat food and things for our aquarium. They also have a bird section and a reptile section.
Highly recommend...
This staff are second to none!! They are knowledgeable, helpful and have truly gone out of the way to assist us with our new class pet!! Highly recommended!!!
Natural World Pets Leicester
1181 Melton Road,
Syston,
Leicestershire,
LE7 2JT
Email: enquiries@naturalworldpets.co.uk
Tel: 01162602001
Opening Times:
Mon – Thurs: 9am – 5.30pm
Fri: 9am – 7pm
Sat: 9am – 5pm
Sun: 10am – 4pm
Natural World Pets Northampton
Mon – Thurs: 9am – 5.30pm
Fri: 9am – 7pm
Sat: 9am – 5pm
Sun: 10am – 4pm
Pingle's Pet Store
Mon: 9am – 5pm
Tues: 10am – 5pm
Weds – Fri: 9am – 5pm
Sat – Sun: 9am – 4pm
RSPCA Woodside Animal Centre
Mon: 9am – 5pm
Tues: 10am – 5pm
Weds – Fri: 9am – 5pm
Sat – Sun: 9am – 4pm